Processing…Please wait.
Search Engine Land » Google » Google Analytics » The Secret To More Search Advertising Revenue (Hint: It's Bing Ads!)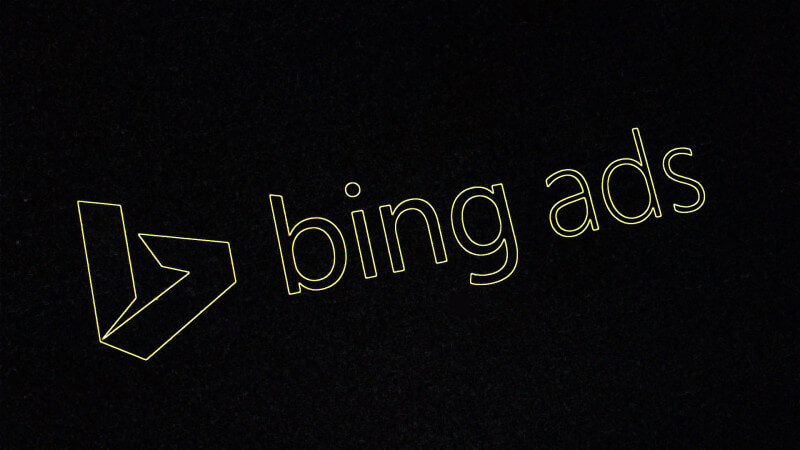 One question that never seems to get old is whether or not paid search advertisers should be on Bing.
I'll cut right to the chase: If it has the ability to make you money, do it! And the Bing Ads network does have that ability.
In March of this year, the Microsoft Bing search engine inched up to claim approximately 20 percent of US search market share and is holding steady as of June. Furthermore, a 2015 report from AdGooroo, "Yahoo! Bing Paid Search Performance Metrics," showed that a significant number of advertisers in certain sectors enjoyed higher click-through rates on Yahoo! Bing than Google — despite Google's overall superior clickthrough rates, 18% of advertisers in the Shopping and Classifieds category who advertised on both engines in 2014 saw a greater click-through rate on Yahoo! Bing. That number was 16% in the Travel category and 16% in the Automotive category. (The report said this was due to more "favorable positioning" of ads in the Bing search results compared with Google.)
More highlights of that report:
So that's just a slice of data to help you get a better picture of the potential. Am I saying you'll get rich from Bing Ads? Probably not, but if it can make you even a little more money than you were making previously, why not pursue it?
Let's take a closer look at some of the data points and the reasons why I advise clients to try Bing.
The AdGooroo data is accurate: Try any search in Google for your keyword to see how many ads are there. Then, do the same for Bing. Notice a difference? In fact, just last week, one of our clients said they did a search for their top term, and there were only two ads in the Bing results; meanwhile, there were 11 in Google!
Most advertisers we work with are very keen on what the competition is up to, so Bing Ads can represent an opportunity to dominate the space if the competitors are not already doing so.
I shared AdGooroo data in the introduction that showed the cost per click was nearly half that of Google AdWords; this means we usually see a nice return on investment because the conversion rates tend to be good, too. (It's not just us seeing this either, you can check out this case study to see what other are saying about Bing Ads conversions.)
Image source: AdGooroo "Yahoo! Bing Paid Search Metrics Report – 2015 Edition"
In the end, the volume of Bing Ads sales will probably be lower than Google AdWords, but if it is a profitable channel, you should consider it. Here's a screenshot of an actual client who sees about three percent of their online revenue (~$4,300) coming from Bing. Not bad, considering our ad spend was less than $200!



In my experience, Bing PPC can result in between one percent and 7 percent of total ad revenue. As long as you don't mind putting in the effort of managing those ads alongside Google AdWords, the sales from Bing can be beneficial to your bottom line.
Ready to explore Bing Ads further? Here are some pro tips.
Image source: Bing Ads, SlideShare: "Yahoo Bing Network Audience – comScore Data June 2014"
So here's to capitalizing on opportunity and gaining more advertising revenue via Bing! What are your thoughts and experiences with Bing Ads? Share them with me in the comments below.
Opinions expressed in this article are those of the guest author and not necessarily Search Engine Land. Staff authors are listed here.
New on Search Engine Land
About The Author
Related Topics
Get the daily newsletter search marketers rely on.
Processing…Please wait.
See terms.
Learn actionable search marketing tactics that can help you drive more traffic, leads, and revenue.
August 16-17, 2022: Master Classes
September 29-30, 2022: SMX Advanced Europe
November 15-16, 2022: SMX Next
March 15-16, 2023: SMX Munich
Discover time-saving technologies and actionable tactics that can help you overcome crucial marketing challenges.
Start Discovering Now: Spring (virtual)
September 28-29, 2022: Fall (virtual)
How Google Paid Search Automation Has Changed the Game for Marketers!
Harness Your First-Party Data For Customer Acquisition & Conversion
Tracking Growth From Organic Search
Enterprise Marketing Performance Management Platforms: A Marketer's Guide
Enterprise Customer Journey Orchestration Platforms: A Marketer's Guide
Enterprise Account-Based Marketing Platforms: A Marketer's Guide
The Bar is Raised for B2B Search – 5 Big Challenges of B2B Search
Receive daily search news and analysis.
Processing…Please wait.
Topics
Our Events
About
Follow Us
© 2022 Third Door Media, Inc. All rights reserved.