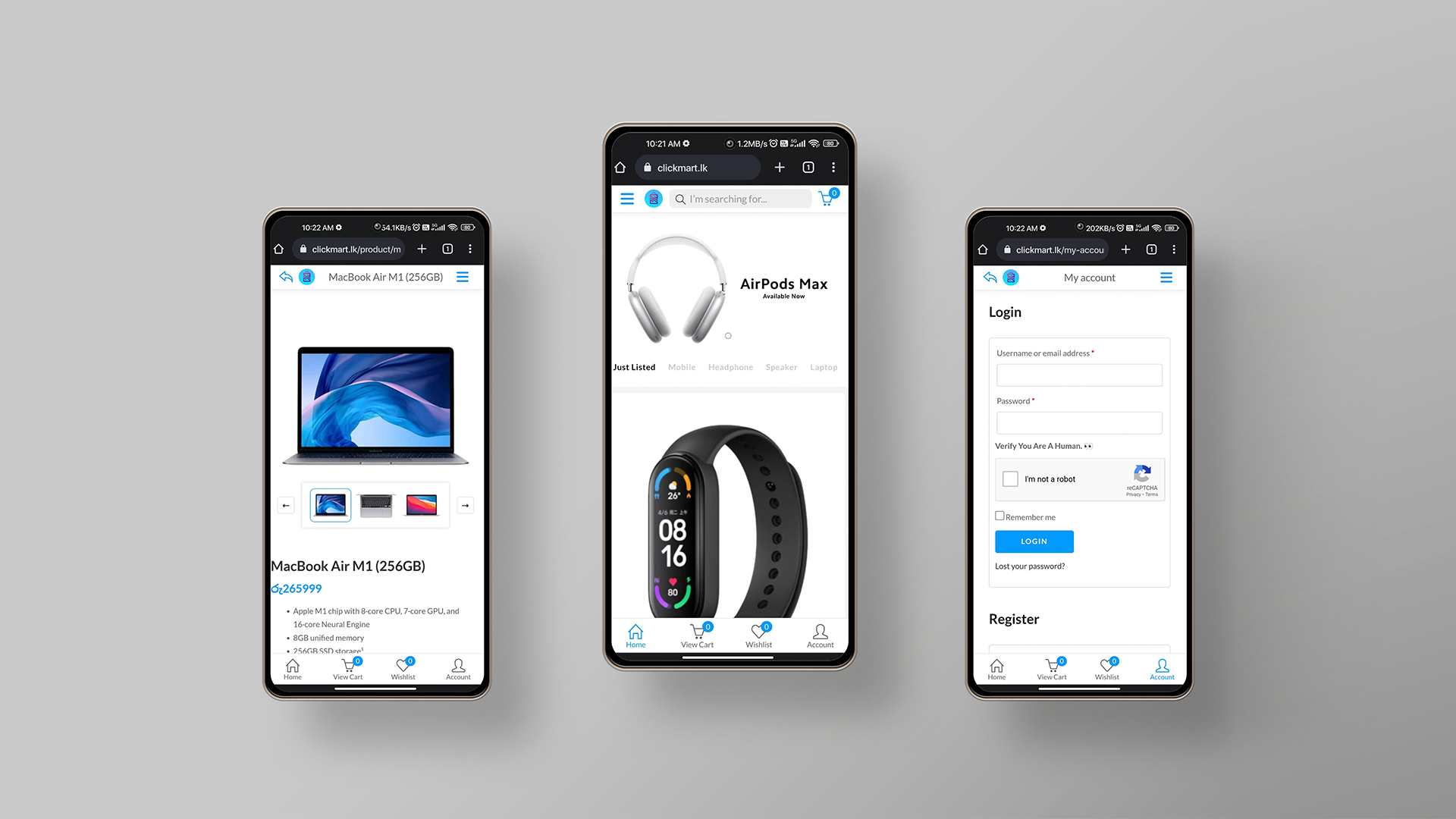 Online shopping for the latest electronics, fashion, phone accessories, computer electronics, toys and more.
Built on WordPress

Simplified Checkout Process

Automated Marketing

Automated Paid Advertising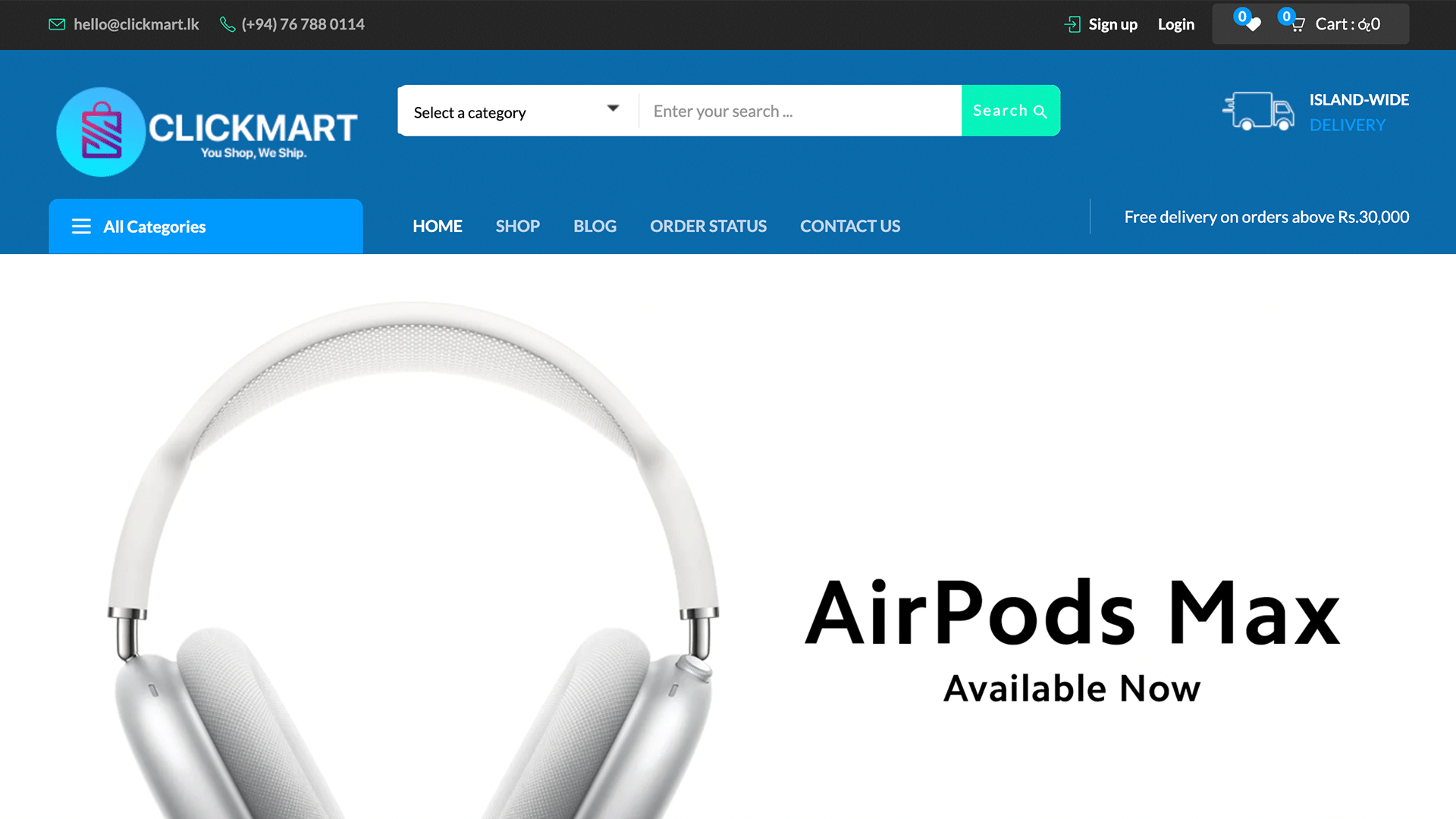 Clickmart is built from scratch to provide a faster checkout for it's customers by collecting only few information. Following project was live and tested it's functionalities for a year. 
LKR 13M ( 3 years / audited ) 
Have an idea?
Let's get it done right!