Search Engine Land » Platforms » Microsoft » Advertising » Now you can share budgets in Bing Ads, too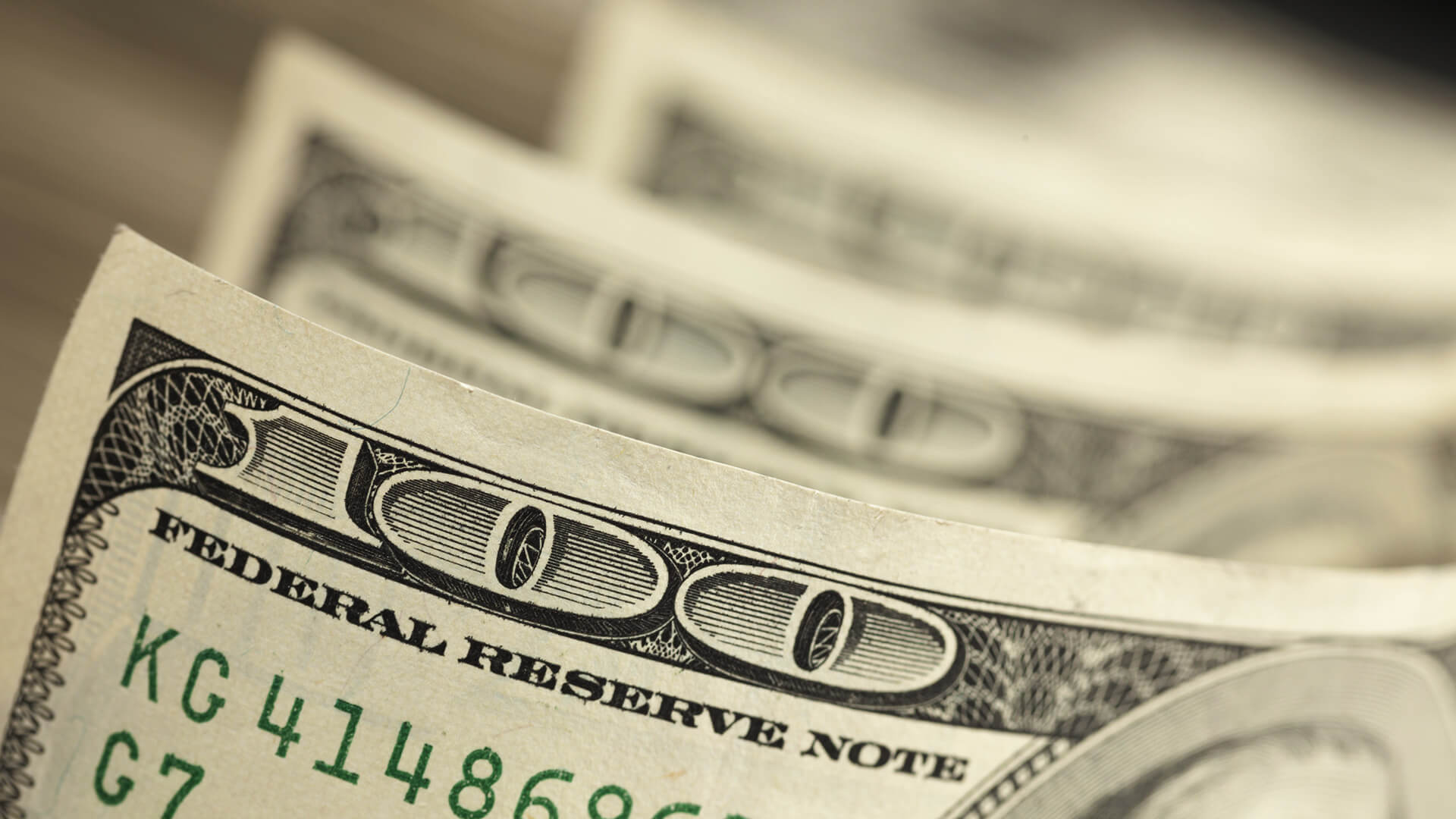 Bing Ads has been busy. In the past week, it has rolled out Expanded Text Ads and a more comprehensive campaign set up workflow that provides performance estimates along the way. On Thursday, Bing Ads announced the global release of Shared Budgets.
As in AdWords, Shared Budgets let you assign one budget to multiple campaigns. Why would you want to do this? Well, say you have a fixed budget of $1,000 a week to spend on Bing Ads campaigns. After allocating budgets to individual campaigns, you may find at the end of the week that some campaigns tapped out their budgets and could have spent more, while other campaigns had budget to spare.
With Shared Budgets, all campaigns, or a subset of campaigns, can have a single budget that will get doled out automatically to the campaigns that need it.
Beta tester David McIntyre from iProspect told Bing Ads, "Shared budgets definitely lightened my workload and saved time related to budget pacing. We used it to essentially combine 400+ regional targeted campaigns into one."
Shared Budgets is available in the UI. It's read-only in Editor and the Apps at this point. In the UI, you'll find the option under the Shared Library.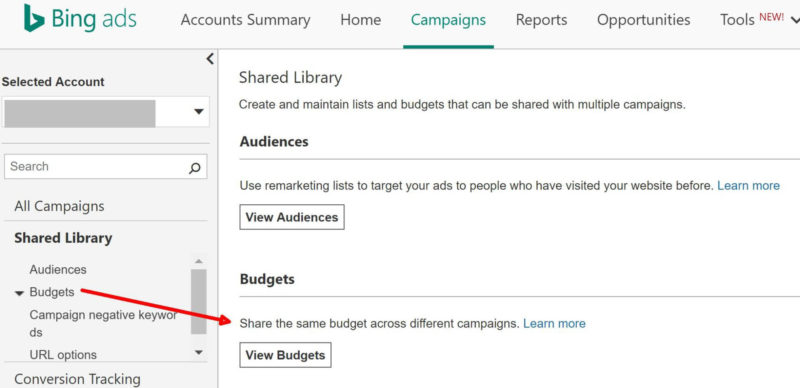 Do note that Shared Budgets is not supported by Import or Google Sync at this time. That means if you import updates from AdWords for an existing campaign in Bing Ads that uses a Shared Budget, the campaign budget won't get updated. Bing Ads says it's working on that integration for early 2017.
Opinions expressed in this article are those of the guest author and not necessarily Search Engine Land. Staff authors are listed here.
Related Stories
New on Search Engine Land
About The Author
Related Topics
Get the daily newsletter search marketers rely on.
See terms.
Learn actionable search marketing tactics that can help you drive more traffic, leads, and revenue.
August 16-17, 2022: Master Classes
September 29-30, 2022: SMX Advanced Europe
November 15-16, 2022: SMX Next
March 15-16, 2023: SMX Munich
Discover time-saving technologies and actionable tactics that can help you overcome crucial marketing challenges.
Start Discovering Now: Spring (virtual)
September 28-29, 2022: Fall (virtual)
Your Guide to Creating Consistent Experiences Across Multiple Websites
5 Ways to Improve your Content Workflows and Strategy in 2023
How AI Unlocks Value from your Single Source of Data Truth
Enterprise Digital Events Platforms: A Marketer's Guide
Enterprise Marketing Performance Management Platforms: A Marketer's Guide
Enterprise Customer Journey Orchestration Platforms: A Marketer's Guide
Winning Life-Long Customers in a Cookieless World
Receive daily search news and analysis.
Topics
Our Events
About
Follow Us
© 2022 Third Door Media, Inc. All rights reserved.