Processing…Please wait.
Search Engine Land » Microsoft » Microsoft Advertising » Microsoft adCenter Now Bing Ads Under Yahoo Bing Network


Microsoft posted and then retracted their announcement of renaming the search alliance between Microsoft and Yahoo to the Yahoo Bing Network. Part of that announcement is that Microsoft adCenter, the name of Microsoft's search ad network, is now being renamed to Bing Ads.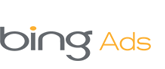 You can see the retracted blog post on the new Yahoo Bing Network blog. It says, "Introducing the Yahoo! Bing Network" and talks about how "Bing Ads, the platform formerly known as adCenter" is the new name for adCenter.
The functionality and advertising network seems to be unchanged. Rather, this seems to be just a rebranding of the network.
You can follow the new brand at yahoobingnetwork.com. There is a Facebook page and a Twitter account. As you navigate to the old blog and advertiser login, you will see the new "Bing Ads" logo – also at bingads.com.
I do find it interesting that Yahoo's name comes before the Bing brand. It is fairly known that Microsoft runs the technology behind the ad network but Yahoo runs the people, support and sales behind the ad network.
Here is the blog post that was pulled down tonight from the Microsoft Advertising Blog, renamed the Bing Ads blog:
Today we are pleased to introduce you to the Yahoo! Bing Network, the new official name for our combined search marketplace. It reflects the commitment of both Microsoft and Yahoo! to bring you a broad, high-value, and engaged audience that helps grow your business.
The Yahoo! Bing Network represents the highly engaged, valuable audiences that use Yahoo! Search, Bing, and our partner sites. With Bing Ads, the platform formerly known as adCenter, advertisers can tap into this audience, which is comprised of 151 million unique searchers in the U.S. who are likely to spend 24% more than the average searcher, and likely to spend 5% more than Google searchers in the U.S.*
The Yahoo! Bing Network a must-buy for search advertisers seeking new customers while meeting key performance objectives. With ongoing platform enhancements and strategic account teams, we deliver the visibility and additional insight to better connect you to our significant, distinct and high-value audience. Contact your account manager or support team to find out more and be sure to follow the Yahoo! Bing Network on Facebook and Twitter.
Postscript: More details are now live on the new Bing Ads blog. They said it is not just a brand facelift but they also made several improvements over the past few months including "a new web interface, improved ad rotation controls, and agency enablement tools that make it easier for agencies to manage multiple accounts." All of these seem to have been released while under the adCenter brand, I believe.
New on Search Engine Land
About The Author
Related Topics
Get the daily newsletter search marketers rely on.
Processing…Please wait.
See terms.
Learn actionable search marketing tactics that can help you drive more traffic, leads, and revenue.
August 16-17, 2022: Master Classes
September 29-30, 2022: SMX Advanced Europe
November 15-16, 2022: SMX Next
March 15-16, 2023: SMX Munich
Discover time-saving technologies and actionable tactics that can help you overcome crucial marketing challenges.
Start Discovering Now: Spring (virtual)
September 28-29, 2022: Fall (virtual)
Why Finding the Right Platform is the Key to Winning in Email Marketing
Unlock the Power of TikTok for Your Social Strategy
Everything You Should Know About Building Quality Links at Scale
Enterprise Marketing Performance Management Platforms: A Marketer's Guide
Enterprise Customer Journey Orchestration Platforms: A Marketer's Guide
Enterprise Account-Based Marketing Platforms: A Marketer's Guide
The Definitive Buyer's Guide to Collaborative Work Management for Marketers
Receive daily search news and analysis.
Processing…Please wait.
Topics
Our Events
About
Follow Us
© 2022 Third Door Media, Inc. All rights reserved.